CREATIVITY | EVOLUTION | COMMUNITY
Fiber Circle Studio is a makerspace and marketplace for all things yarn and fiber, located in the heart of downtown Petaluma in the beautiful wine country of Northern California.
We offer the community a range of fiber art related workshops, workspace and quality supplies in the areas of weaving, spinning, fiber processing, dyeing, knitting, and more.
Our goal is to provide a warm and safe space for all levels of fiber artists, from new to expert, with all the resources, equipment, tools, and knowledge to explore one's creative journey in a place of community, support and inspiration. In addition, we believe in providing our community with quality supplies that are sourced from small batch, and local producers.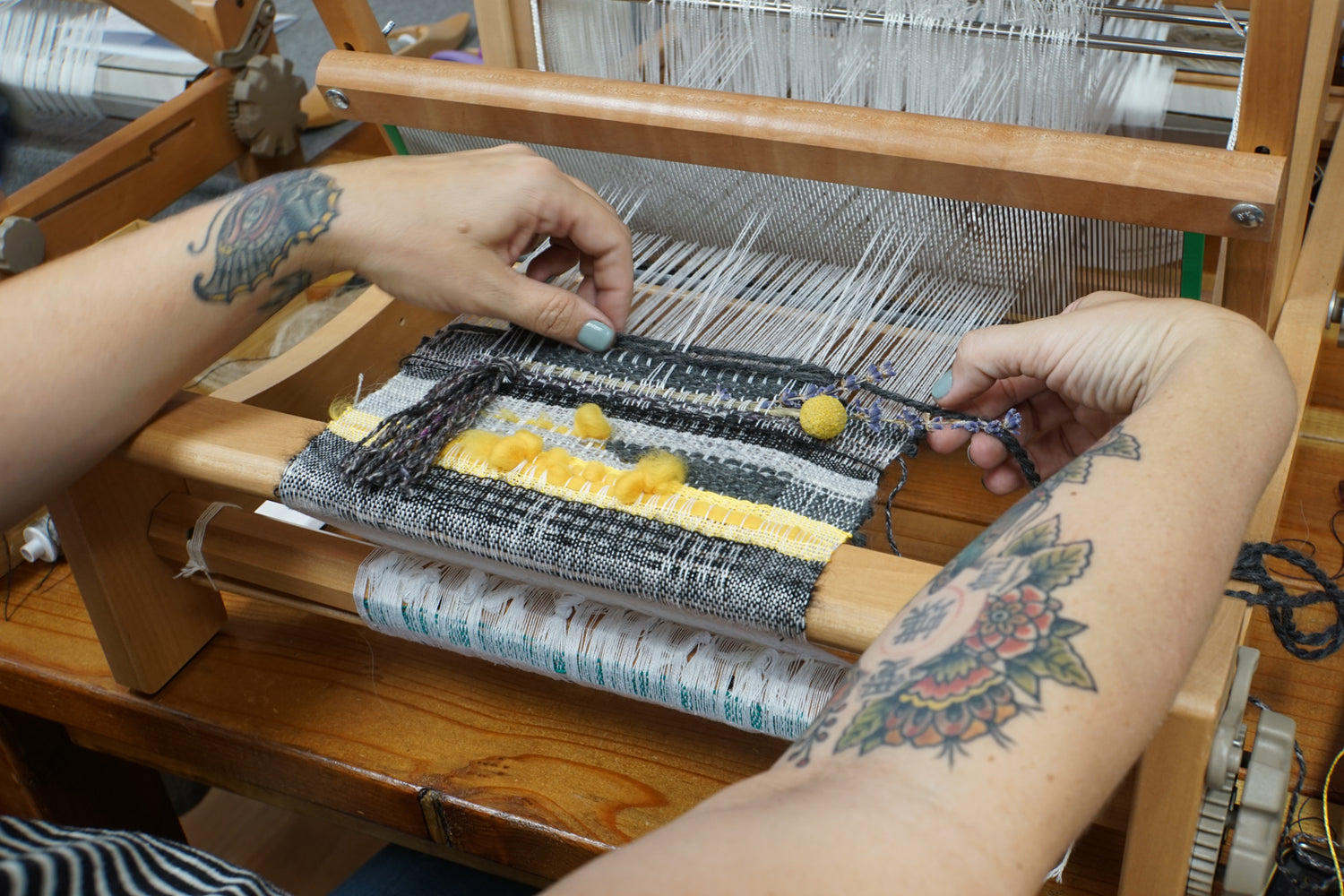 Petaluma Arts Alive
We're participating in the Petaluma Arts Alive program!
We'll have a loom set up for folks to weave on a community project and mini looms to weave a mini project to take home!
Third Thursday of each month.
FREE! 5:00 - 7:00pm
Check out what other events local artists and venues are hosting as well!
Learn More!
WISHBONE YARNS Trunk Show + Meet & Greet! | October 8, 2023
Share
We are honored to get to host a trunk show and meet & greet with the talented dyer, Lily, of Wishbone Yarns! Join us for a rare opportunity to shop her yarns in person, see her finished projects using her yarns and chat with Lily herself!!
FREE EVENT! No RSVP required.
View full details
Supporting Small Makers to Make a Big Difference
When you wander through the shop, you'll find yourself discovering yarns you probably have never heard of. Our focus is on small brands with a story. It's important to us to be able to trace back where the fiber comes from, how and where it's been dyed, and how every person along the way has been treated (including the animals). In addition to specliaty, high end small producers, we're making sure that the larger brands we work with also follow this crucial philosphy.
Below you will find a few of the lines in our shop being highlighted along with their story! We hope you fall in love with their work like we have and help us support the story we want to share when we make our hand made items.